How To Look Your Best in Wedding Photographs
Amazing wedding photographs are the wish of many brides.  We all know that the day we get married is quite possibly going to be the best day of our life. Therefore, we want to make sure that we look absolutely amazing when we walk down the aisle. The most important thing that you need to know about having beautiful wedding photographs is the fact that you need to have a talented photographer. Many times, the photographer is willing to give out tips on what the bride and groom can do in order to make their photograph look the best.
Hiring a Professional to do Hair and Makeup is a MUST
The first thing that you need to know is that you need to hire a professional to help you with your hair and makeup. The reason for this is because you would not want to take any chances by letting an amateur help you on your special day. After all, you want to make sure that you do not look as if you are wearing too much or not enough makeup. You also want to make sure that your mascara is not going to run and you are not going to have a shiny nose. Many people are under the attention that having a professional help them with their makeup is going to look like they are wearing way too much. However, this is not the case if the makeup artist knows what they are doing.
Perfectly Tailored Dress
The next thing that you want to keep in mind is the fact that your dress needs to fit your body shape. It should be specially tailored for you. This way, it will not be too tight nor will it be to loose.
Be sure to have a smile on your face for a good portion of the day. The reason for this is because there are going to be cameras everywhere. You want to make sure that you are looking your absolute best.
Be Adorable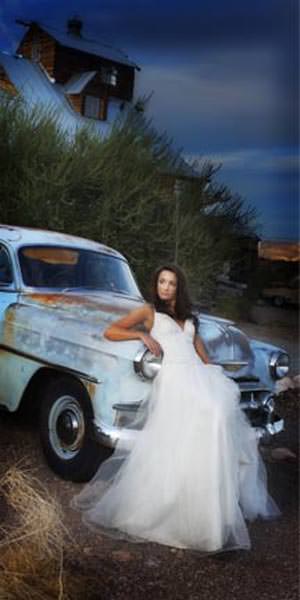 Practice different poses so that you know exactly how you are going to stand on your big day. Pay attention to how celebrities are standing when you see them on television. Imagine for a moment that you are on the red carpet at the Oscars. Do not hesitate to ask your photographer how you can stand to give the appearance of a slimmer body. Believe it or not, there are different ways that you can stand that will help you appear thinner.
Pretend You are a Celebrity Today
Practice holding your arms in different positions. After all, there is a good chance that your wedding dress is not going to have any sleeves on it. It seems as if we all have fat arms. The only way that we can prevent this is my going to the gym on a regular basis. Do not even consider leaving your arms down by your side for the day. This is only going to make your arms look bigger than your photographs will look horrible.
Hold Your Head Up High
Make sure that you do not slump over under any circumstances. It may seem as if this is a pain to do. However, you will not regret the fact that you have beautiful photographs that will last forever. The pain of sitting like this all go away after a few days. Consider asking your photographer if he will stand on a platform so that he can take photographs of view from above. This is always a great look. Put your shoulders back and sit up straight and hold your head high. After all, this is your day.
Give the Illusion of a Smaller Waistline
Be sure to keep your bouquet even with your waist. For some reason, that always seems to look much better than if it were up in front of your bust. If you have a belly which you are trying to take attention away from, holding your bouquet in front is going to be a wonderful trick. People will be more interested in the beautiful flowers in your hand than the size of your waistline.
Do a Practice Session With Your Photographer
Do not hesitate to ask your photographer if you can come in and have a test photography session. By doing this, you will be able to come up with plenty of ideas for the photographs that will be taken on the big day. You want to make sure that you are wearing your dress and you have your hair and makeup done as well. By doing this, you will know for certain how everything is going to look for the photograph. Many people may not want to do this because they think it is going to cost too much money. However, it will be worth the cost because you will know for certain that your photographs are going to look amazing. This may be a great time to take your bridal photos.
Check the Lighting
Make sure that your photographer has the proper lighting. You want to make sure that you do not have any shadows and the lights hit your face perfectly. You also want to make sure that the lighting looks great on your sparkling jewelry. Anytime you get a chance to take a photograph in the shade, take it. If you have the opportunity to take a candlelit photograph, this is also something that is going to look beautiful. When a candlelit photograph is taken, do not worry about whether or not the lighting is going to be right. After all, a good photographer will be able to fix any shadows which may occur.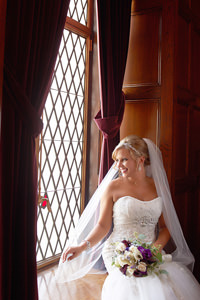 Never Settle for Less than the Best
When you are shopping for someone to do your wedding photographs, do not settle for anything but the best. It is quite common for people to spend so much money on decorations and flowers that they do not have enough money left over to hire a good quality photographer. However, what we need to keep in mind is the fact that wedding photos are going to be around for many generations. Decoration and flowers are only going to be here for the day. Ask your photographer if he has anyone who would be willing to give him a good referral. Also asked him if he has any sample wedding photographs that you can look at. It should be more than just one photo. He should be able to provide several beautiful wedding photographs before you decide whether or not he is the photographer for you. After all, we only have the opportunity to take beautiful wedding photographs once. We want to get it right the first time. Make sure that the dress is going to flatter your body. You also want to make sure that you never settle for an average photographer. This is why you are going to have a photo session before the big day. This way, you will know whether or not you should back out and search for another photographer.
View our portfolio of amazing wedding images by Joe DeFabis by CLICKING HERE.