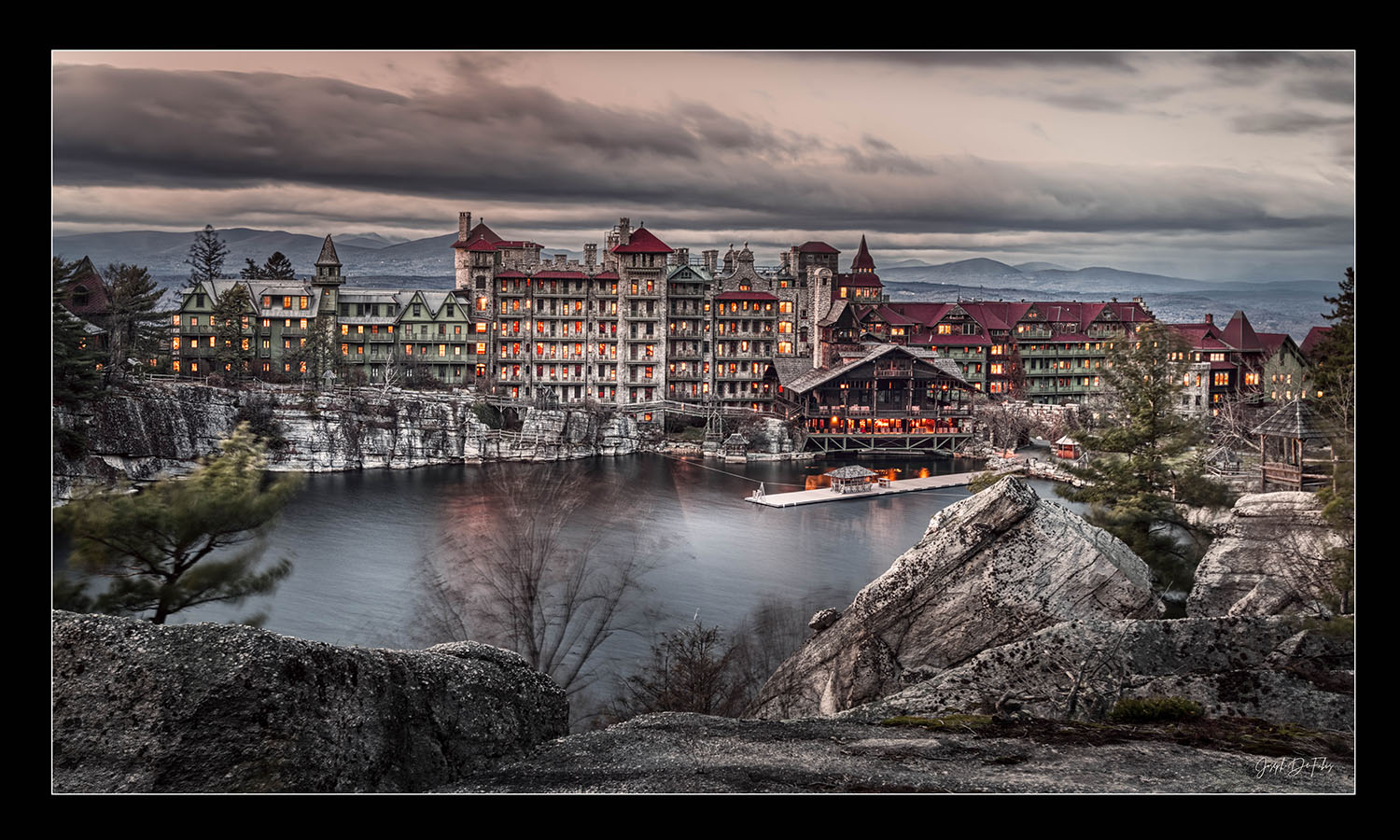 Monhonk Mountain house sits in the heart of the magnificent Shawangunk Ridge, named one of "Earth's last great places" by the Nature Conservancy.
A National Historic Landmark Since 1986
A deep respect for history surrounds you at Mohonk Mountain House. In 1869, our founder Albert Smiley purchased a ten-room inn on Lake Mohonk and expanded it into the sprawling, marvelous Mountain House we see today—now in its fourth and fifth generations of Smiley family proprietorship. Albert Smiley's vision was to preserve a natural paradise for guests, a place to rejuvenate away from the stresses of work and city life. But Albert was more than just a hotel proprietor. In 1895, he convened the first of many Conferences on International Arbitration at the Mountain House, bringing together leaders to meet and discuss world issues. Sky Top Tower, the signature stone landmark at the top of our ridge, was erected in his memory in 1923.
Over the decades, distinguished visitors to the Mountain House have included five U.S. presidents, naturalists, theologians, business leaders, actors, artists, musicians, and more.