These images were created at the Durango & Silverton Narrow Gauge Railroad in February 2020.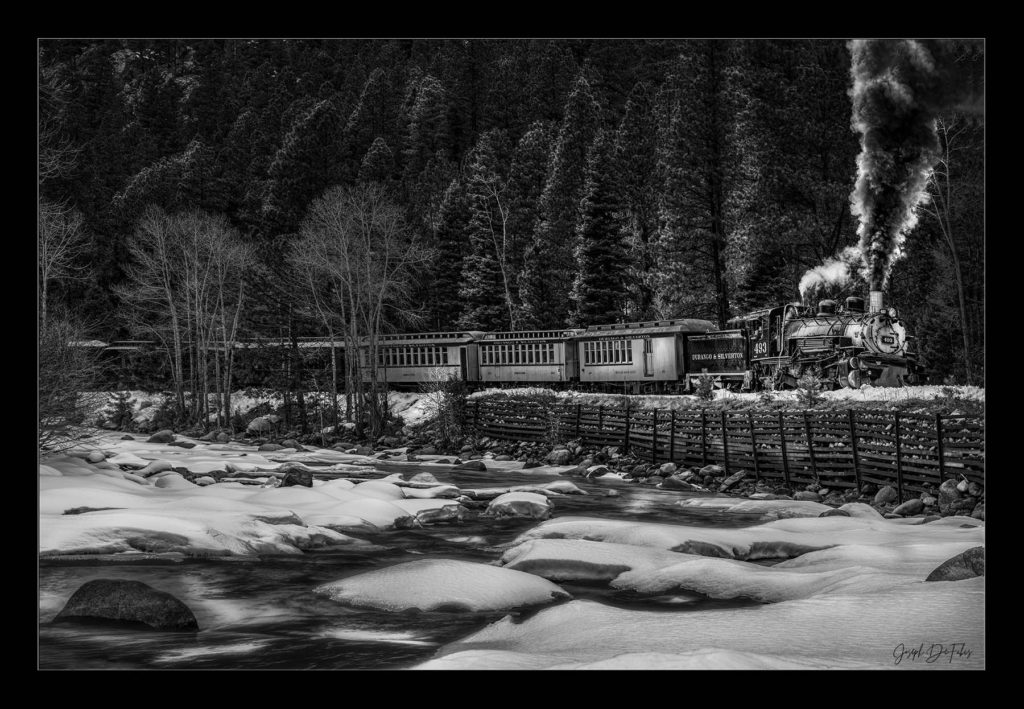 The first image I call "Turbulent Steam & Soft Stream is at the "Cement Wall" , this is an area that the railroad has nicknamed due to the very narrow confines of the river through this stretch.  The tracks were severely washed out during the September 1970 flash flood.  When the D&SNG rebuilt the roadbed, they poured this cement retaining wall to stabilize and protect the roadbed during future high-water events.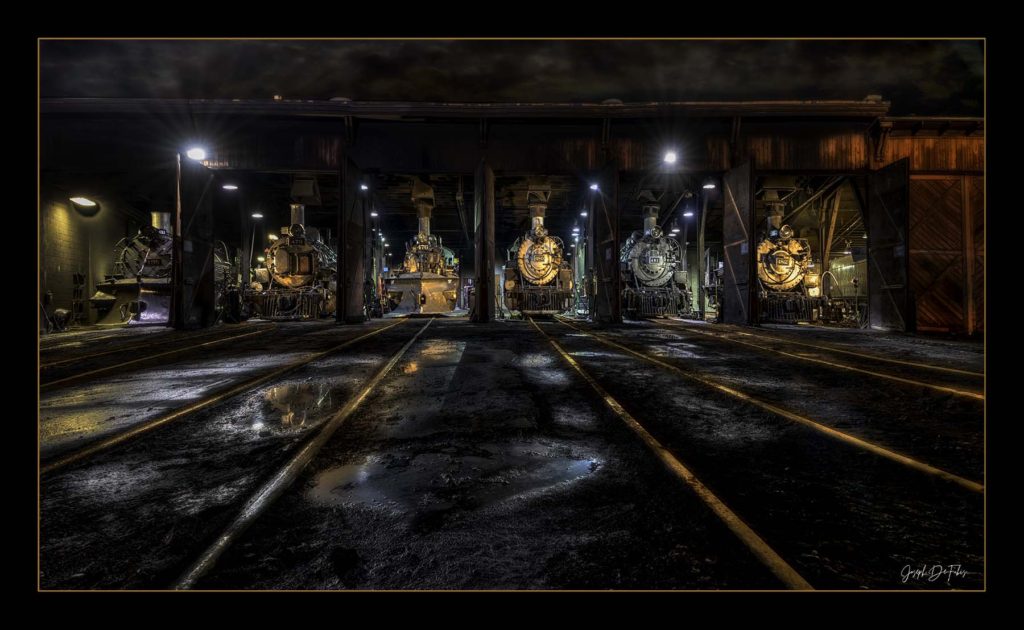 "All Tracks Lead To Home"
Thsi image was taken at the Durango & Silverton Narrow Gauge train yard in Durango Co.
Here are some other images available from the Durango & silverton Shoot
The gallery was not found!