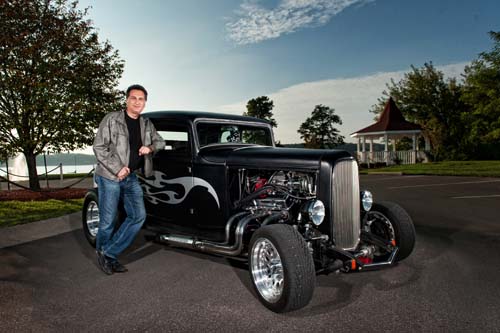 Thank you for visiting the website of Mr. Joseph E. DeFabis.
Mr. DeFabis has been a professional photographer in Indianapolis for over 35 years. During his professional career, he has photographed over 1,000
weddings, and over 3,000 individuals and families. He is the only photographer in Indiana to have won the prestigious "IPPG Wedding Photographer of the Year" Award 4 times. Joe has also won the "Best Album" award a record five (5) times for his wedding and landscape photography.
Mr DeFabis has also served as president of the Indianapolis Professional Photographers Guild and served a 5 year term as coordinator for the Indiana State Fair photography exhibit.
In 2019 Mr DeFabis retired from Wedding and Portrait photography and is now concentrating his efforts into re-publishing his extensive collection of USAC, INDY CAR, NASCAR, and F1 images featuring a new ultraHD technique. In addition to his Motorsports images, Mr DeFabis is also creating amazing ultraHD Landscape and Cityscape images from his personal collection.
Using the latest high definition cameras and cutting edge post processing techniques result in the ability to offer true-to-life images.
RECENT WORK